The company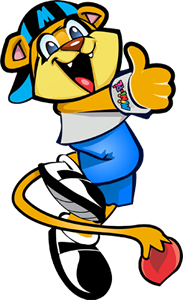 On 01/06/1988 Gilvando José de Lacerda (shorty) and his ex. Partner Jamir Emidio Fernandes teamed up in search of a new ideal and created Creações J Gil Ltda - MINIPÉ brand
They started making 36 pairs / day of children's sneakers.
We went through various plans of government, but thank God we overcome the difficulties and move on.
In late 2003 they separated the society because Gilvando would work with his children. In 2004 we started a new battle.
Gilvando his wife Marta and their children Gilmar, Edmar and Gustavo. They started producing 300 pairs / day.
Investing in modeling, technology, comfort and quality, they have reached new markets.
The children accepted Minipé tennis well because it is produced with a lot of love, affection and attention to them.
With this the brand became known throughout Brazil.
They currently produce about 735,000 pairs / year. They are always innovating and keeping up with market demands.
They have a diverse product portfolio and prioritize quality, on-time delivery and customer satisfaction.
Minipé is a sustainable company, always concerned with the environment, using recycling and proper disposal of its waste.
It also cares about the quality of life of its employees who work with pleasure in a clean and healthy environment.